The internet is quickly changing the world as we know it. For the first time in the history, a single businessperson can compete on equal footing with large, multinational firms. Anyone can sell something, collect the money for the item, then go purchase it and sent it to the buyer. Today, armed with nothing more than information and a little bit of know-how, people are becoming millionaires.
There are many facets of traditional marketing and examples might include tangible items such as business cards, print ads in newspapers or magazines. It can also include posters, commercials on TV and radio, billboards and brochures.
The world of digital marketing continues to evolve and as long as technology continues to advance, digital marketing will as well. Examples of digital marketing include things like websites, social media mentions, YouTube videos, and banner ads. Specifically, digital marketing is similar to traditional advertising, but using digital devices.
Nearly half of all smartphone users have used their phones while shopping in brick-and-mortar stores — 40% of them to compare the competition's prices. Statistics for who's scanning QR codes and with what device appear to be mixed, although most data places iPhone users at the top, with the user age range being 25–34. Japan and the U.S. are currently leaps and bounds ahead of other countries in QR code scans around 60% with Canada and the U.K. trailing dozens of percentage points behind.
Now creative digital advertisers are use it for innovative promotions and give new life to boring places. Famous angry birds and Instagram create a display advert for their offline promotions with QR code shape Designs and Both QR codes take you directly to download the app, and are a great showcase for both ad creativity and self-explanatory promotion of the apps themselves.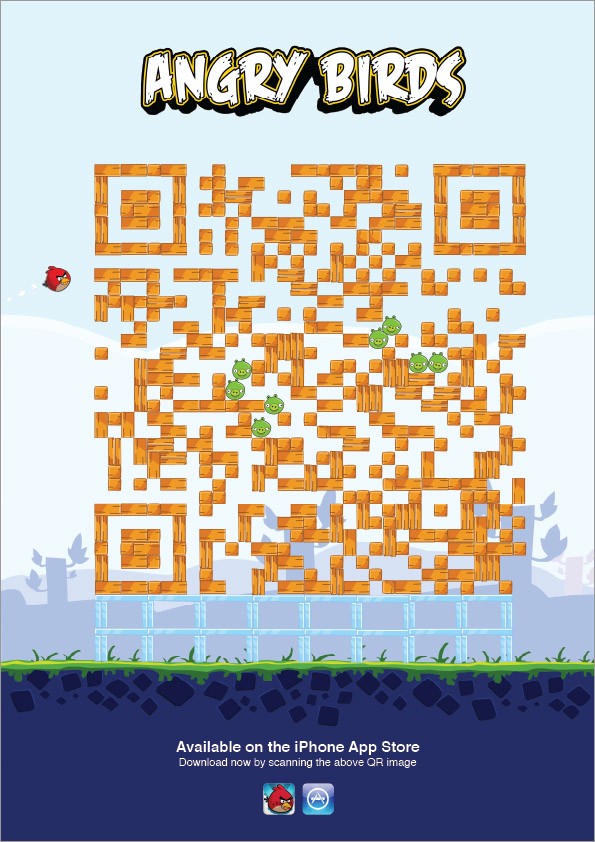 Still, QR code creation jumped a whopping 1,253% in 2011, with two million of them created in less than three months. By far, most were used to lead users to a web address, but they can also store vCard details, Google Maps info and even YouTube video links.
If you haven't seen them in your favorite newspaper or magazine, it's called a Quick Response Code or a QR code. In short, let's just say, it's like a bar code but better.. The difference is that a "QR CODE" will take you instantly to a web page when scanned by a smartphone. It's one of the latest cool technologies that helps bridge the virtual world and the physical world.
My conclusion is QR CODE, the critical point of Digital and Traditional marketing.